Christian Death (USA)
Only Theatre Of Pain
(1982)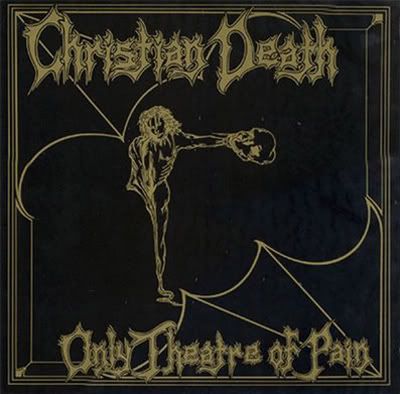 This, I only got a hold of after hearing them feature on
Mr. Nagell's excellent mix for Actual Pain
earlier in the year. So many great tracks on here, "Spiritual Cramp's" fade into "Romeo's Distress" definitely the pick of the bunch.
1.Cavity - First Communion
2.Figurative Theatre
3.Burnt Offerings
4.Mysterium Iniquitatis
5.Dream For Mother
6.Stairs - Uncertain Journey
7.Spiritual Cramp
8.Romeo's Distress
9.Resurrection - Sixth Communion
10.Prayer

DOWNLOAD
My Bloody Valentine (Ireland)
Tremolo
(1991)
I pretty much only posted this for the minute or so long outro's featured on three of the tracks. I think they were originally supposed to be cut as individual tracks but, as and EP cannot have more than six tracks, they had to implement them as 'outro's'. I am kind of obsessed with the outro to "Honey Power", almost too perfect.
1.To Here Knows When
2.Swallow
3.Honey Power
4.Moon Song
DOWNLOAD
My Bloody Valentine (Ireland)
You Made Me Realise
(1988)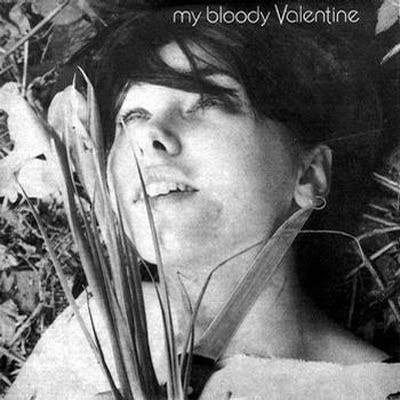 "Cigarette In Your Bed." Enough said.
1.You Made Me Realise
2.Slow
3.Thorn
4.Cigarette In Your Bed
5.Drive It All Over Me
DOWNLOAD
Sonic Youth (USA)
Made In USA
(1986)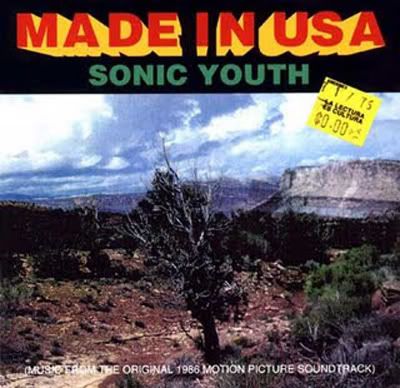 Okay, so it wasn't released till 95, BUT, it was RECORDED in 86. Same time as my favourite SY record,
Evol
. It is basically variations of the instrumental-y bits off that record (this is actually a soundtrack), with a few other tracks/riffs etc thrown in. Some of the tracks seem to come up more than once for sure, with minor differences - slowed down, sped up etc. "Pocketful Of Sen-Sen" could almost be Leadbelly. No idea where that track came from, but its amazing. Die-hard fans of SY need only really check this out.
1.Mackin' For Doober
2.Full Chrome Logic
3.Secret Girls
4.Cork Mountain Incident
5.Moustache Riders
6.Tuck N Dar
7.Moon In The Bathroom
8.Thought Bubbles
9.Rim Thrusters
10.Lincoln's Gout
11.Coughing Up Tweed
12.Pre-Poured Wood
13.Hairpiece Lullaby 1 & 2
14.Pocketful Of Sen-Sen
15.Smoke Blisters 1 & 2
16.Velvet Plug
17.Giggles
18.Tulip Fire 2
19.Dynamics Of Bulbing
20.Smoke Blisters 3 & 4
21.O.J.'s Glove Or What?
22.Webb Of Mud 1, 2 & 3
23.Bachelor's In Fur!
DOWNLOAD
Sonic Youth (USA)
Master-Dik
(1988)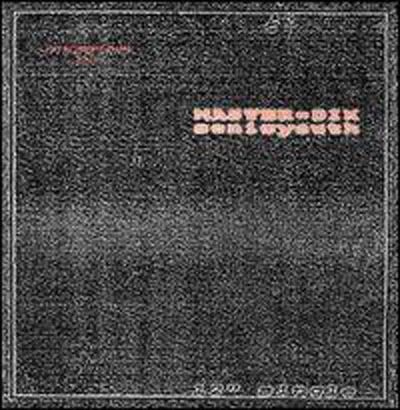 This again, is really only for die-die-DIE-hard SY freaks. It is almost a loose jam/demo of parts of
Sister
. A lot of it is kind of annoying, it is what I would've expected their earliest work to sound like before I had heard it all. There are shades of genius tho, like the "Master-Dik" part of track three. The riff part of track 6 - "Guitar Lick" - is amazing. "Chinese Jam" is insanely cool also. The Ramones cover? You decide... Vinyl rip btw.
1.Master-Dik
2.Beat On The Brat (Ramones cover)
3.Under The Influence Of The Jesus & Mary Chain/Ticket To Ride/Master-Dik/Introducing The Stars
4.Ringo/He's On Fire/Florida Oil Drums
5.Chinese Jam
6.Vibrato/Guitar Lick/Funky Fresh
7.Our Backyard
8.Traffick
DOWNLOAD
Therapy? (Northern Ireland)
Babyteeth
(1991)
I know what you're thinking, 'Therapy? That pop-punk band from the mid-ninties???', and yes, you'd be correct. HOWEVER, they
used
to make great music (like so many bands) earlier in their career. The first EP being the pick of the bunch in my opinion. I am not sure how one would categorize this musically - the riffs are pretty heavy, I guess musically it is metal technically, but the drumming isn't really. It's more 'alt rock/alt metal' or whatever horrible phrase they have for 'unclassifiable' bands. It's kinda grungey also. I don't know, maybe if you like (early) Faith No More check it out? I had this on the
Caucasian Psychosis
(with
Pleasure Death
on the other side) tape as a lad. If anyone is looking for
Pleasure Death
let me know and I will post it in the future.
1.Meat Abstract
2.Skyward
3.Punishment Kiss
4.Animal Bones
5.Loser Cop
6.Innocent X
7.Dancin' With Manson
DOWNLOAD